Black and Grey:Lined
A peripheral outline can help the image hold over time, allows for detail and dimension, and allows for the incorporation of interesting illustrative elements.
Color: unlined
Unlined floral tattoos often rely on background elements and contrast to help the image hold its shape over time. The style can vary from realistic to more "painterly" or "watercolor" impressionistic approaches.
Color:Lined
A black outline can help light colors "pop" off the skin, and helps support the tattoo as it ages.
Black and Grey: Unlined
Both realistic or "sumi-e" brushwork can be created in black and grey. Individuals who are often in the sun or have darker completions often favor black and white designs, which are known for their longevity.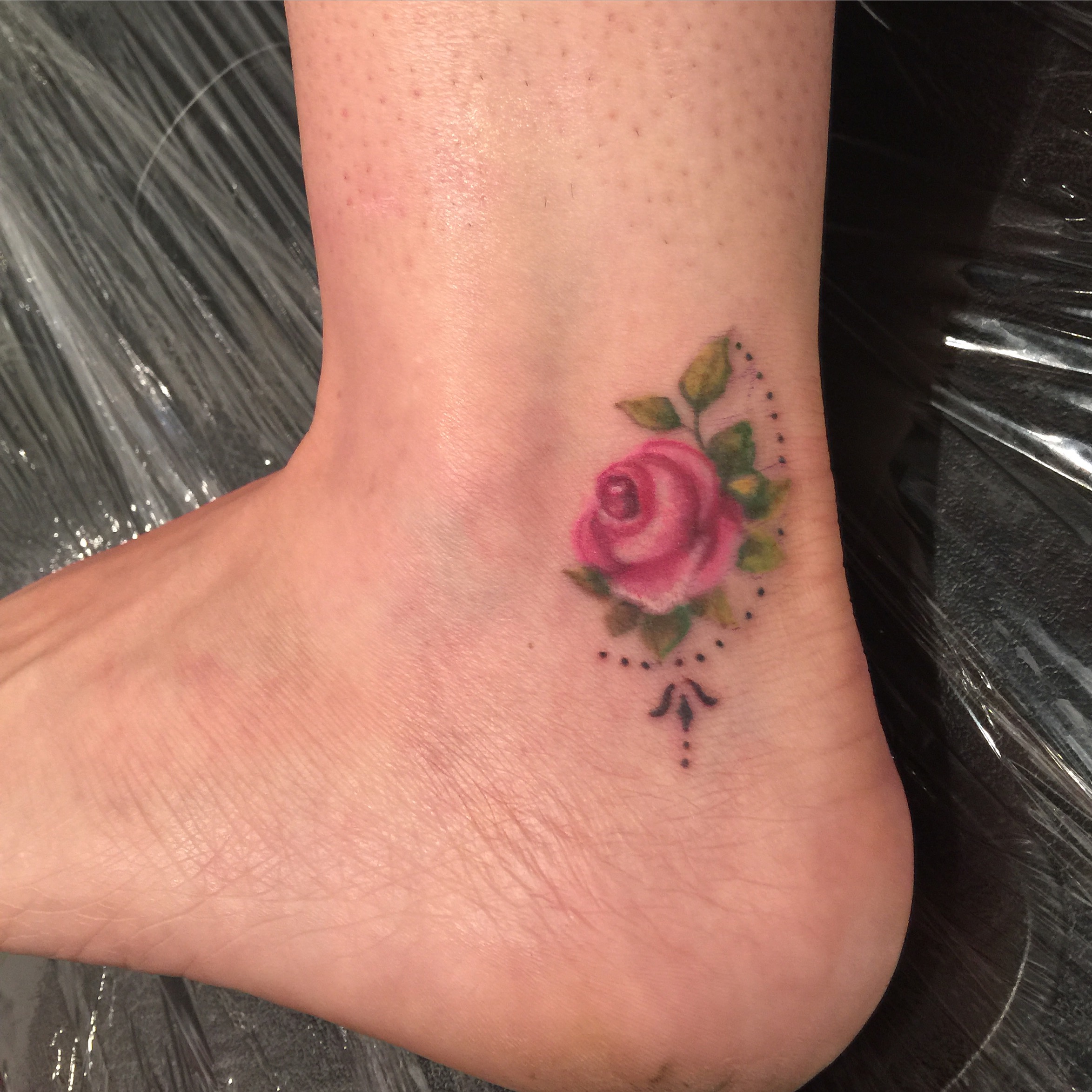 Fine line
Fine line tattoos (often called "single needle" ) are a beautiful and delicate technique for flower tattoos.